SUSAN DENISE BARNES & AMY STEWART-WILMARTH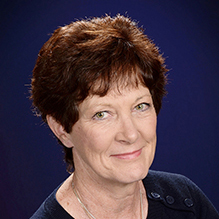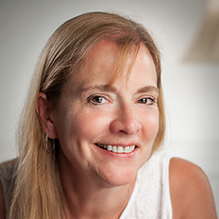 Susan Barnes is a life-long analyst and researcher with an insatiable curiosity. Susan grew up in Mountain Lakes, New Jersey—a unique community with an indefinable spirit and bond that just had to be explored. Unravelling this mystery from a kid's perspective became her first adventure as an author. She is an Air Force veteran of 25 years, an adjunct social work professor, a Haiku dabbler, and a costumer for an historic village and two community theaters in her area. She lives in Florida, yet longs for the mountains and woods of her youth.
Amy Stewart-Wilmarth has reveled in writing and photography as ongoing paths for expressing sentiments, life happenings and capturing nature's beauty since young adulthood. She exhibits at the annual Leonard J. Buck Garden Art Exhibit in NJ and her photography was published online in 2007 and 2012. She wrote and photographed her first book, Along the Morris Canal in 2014.
Amy supports her love for creativity and exploration with her degree in Nursing and BA in Psychology. She is also a certified Holistic Health Coach and has focused her nursing career on nutrition, prevention and senior advocacy. She presently works for an organization as their Health and Wellness Director.
Amy lives in Oak Ridge, New Jersey and enjoys the outdoors including being a longtime supporter of organizations dedicated to protecting marine life on the East Coast.
Books by Susan Denise Barnes & Amy Stewart-Wilmarth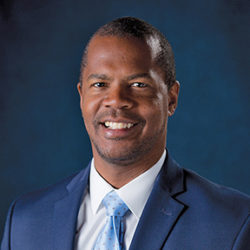 Christopher Bass is a sales expert with over twenty years of experience in every possible facet of sales. He speaks, writes, trains, and coaches companies and sales professionals on how to overcome the biggest challenges associated with generating qualified prospects and winning more sales.
With field-tested, real-world experience, academics, and intensive self-study under his belt, Christopher has the expertise to help your sales team WIN MORE sales today!
Learn more about Christopher at basschristopher.com.
Books by Christopher Bass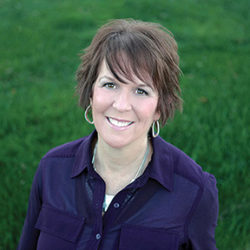 Still an avid traveler and teacher, Joyce Brinton is the co-founder of the Muscle Testing Academy with Steve Brinton, her husband of 36 years. A mother of four and grandmother to nine, Joyce makes her home in Phoenix, where she works as a life-coach, utilizing muscle testing and energy healing in her practice. She loves to speak to groups of all ages about her experiences and how to live life more fully.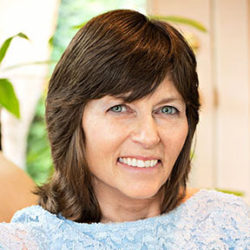 Lori Donnester started out life in Illinois and then traveled west to study ballet at the University of Utah. Deciding finance would be a better bet, she made the switch, but her creative genes encouraged her to study writing as well. It all worked out because today she is a newly retired financial controller, is writing full time, and recently won an award in a writing contest.
Lori remains steadfast in her conviction that her parents' prayers and positive thoughts helped her overcome a devastating bicycle accident from which doctors said she would never walk again. (Spoiler alert: She walks just fine today.) When her father passed, she decided to honor him with a story that both entertains and inspires, thus leading to her to write the suspense, crime novel, Deadly Gratitude.
Learn more about Lori at www.loridonnester.com.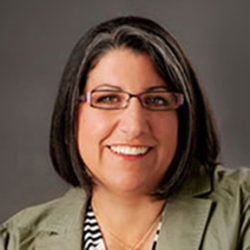 Linda Galindo is founder and president of Galindo Consulting Inc., and has earned the trust and deep respect of CEOs, executives, and managers for her ability to facilitate the development of high-performance teams. She delivers direct, solid management consulting content, along with a dynamic, engaging  presentation style.
With more than 25 years of experience in Accountability, change management, leadership development and cultural assessment to her credit, Galindo is welcomed into every aspect of organizational development. Additionally, her work in creating cultures of alignment, communication, trust and accountability is utilized in every level of organizations from the boardroom to information technology departments in multinational corporations.
To see a full list of services visit www.LindaGalindo.com.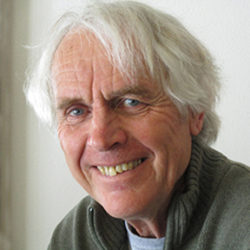 David A.J. Hampshire is a former editor of The Park Record and Park City Magazine. He has written or contributed to several books on Utah history including A History of Summit County, A History of Juab County, No Western Parallel: The Story of Questar Corporation, and From the Ground Up: The History of Mining in Utah. Early in 1987, Pop Jenks' daughter, Thelma Uriarte, who had a trunkload of her father's photographs and negatives, contacted Hampshire and offered to donate his work to the Park City Museum. This led to a Pop Jenks exhibit in the Main Gallery of the Kimball Art Center in September 1987. One of the photographs from that exhibit now hangs in a prominent place in Hampshire's living room.
Books by David A.J. Hampshire
Beverly Hurwitz, MD, originally from Brooklyn, New York, has spent her professional life as a physician, educator, and author.
In her youth she won awards for scholastic journalism and she served as copy editor for her college newspaper. Before attending medical school, she spent nine years as a health and physical education teacher in rural public schools.
As a medical fellow, Beverly specialized in the care of children with neurologic disability. After three decades of clinical practice, she spent eight years as a medical case analyst/writer for administrative law judges in federal and state court systems. In recent years, she has been writing this and other novels. She published two hiking books in 2017-18.
Beverly divides her personal time between reading, writing, golfing, hiking, skiing, and ice-skating.
She and her husband (and dachshunds) have been hiking around Park City for decades. She is also the author of A Walker's Guide to Park City.
Books by Beverly Hurwitz MD
CESARE MARINO & PIETRO ABIUSO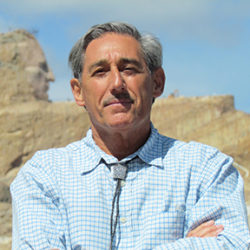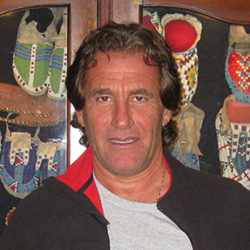 Cesare Marino is a veteran of the Italian Army, holds a Ph.D. in anthropology, and is retired from the Handbook of North American Indians, where he worked as a researcher, writer, and bibliographer. Has contributed articles to the Little Big Horn Associates Research Review, and published books on the Italians and the American Indians, including: Dal Piave al Little Bighorn (1996, 2010); The Remarkable Carlo Gentile: Italian Photographer of the American Frontier (1998); and Along the Hudson and Mohawk (2006, with Karim Tiro). A life-long student of Shotokan karate, he was senior instructor at the Alexandria YMCA, and taught a special karate course to youths at St. Francis Indian School, Rosebud Sioux Reservation, South Dakota. In 2014, he was a guest lecturer on American Indian history and culture at Rikkyo University, Tokyo. Cesare lives in Alexandria, Virginia.
Pietro Abiuso is a veteran of the Italian Army, and an engineer technician, retired from the U.S. Postal Service. As an amateur historian long interested in the American Indians, he conducted extensive archival and library research on Crazy Horse and the Plains Indian wars for more than thirty years. He has visited the West and the Crow and Sioux reservations many times and is particularly interested in their culture and the Battle of the Little Bighorn. His interview on the Crazy Horse tintype appeared on numerous newspapers, including The Billings Gazette. Pietro lives with his wife Teresa in West Palm Beach, Florida.
Books by Cesare Marino & Pietro Abiuso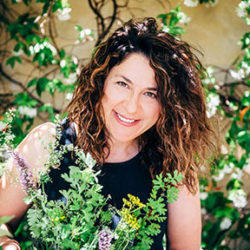 Giuliana C. Marple was born in Italy where she lived for the first part of her life. She has two children and spends her time between Utah and Italy. She holds a Masters in teaching and directs learning programs abroad.
She is currently a full time faculty at the University of Utah. She loves art, history, world civilizations, people, and animals.
When it is warm out you can find her riding her yellow bicycle.
Learn more about Giuliana and her travels at www.giulianamarple.com.
Books by Giuliana C. Marple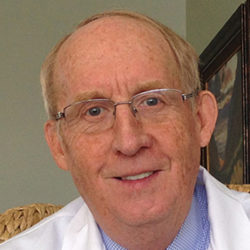 Dr. Barlow L. Packer began practicing dentistry in the Salt Lake City area in 1970. Prior to entering private practice he graduated from the University of Utah with a BA degree in psychology and a minor in Japanese. He then graduated from Northwestern University Dental School in 1968 after which he spent two years on active duty as a Captain in the U.S. Army Dental Corps during the Vietnam conflict. While engaged in his private dental practice, over the years, he spent hundreds of hours in post graduate continuing education and the study of diet and nutrition. He recently retired from private practice and is now an Associate Professor of Nutrition and an Attending Clinical Instructor at the University of Utah School of Dentistry.
Dr. Packer's extra life (love of writing) focuses on a variety of simple but important aspects of everyday life. In addition to his published books, he also writes a blog Living Longer vs. Dying Slower, with interesting articles that focus on the latest research and information about diet and nutrition, helping readers differentiate between passing fads and lasting guidelines. In addition to his love of teaching and writing, two of his favorite toys are a custom Seven carbon fiber road bike and a pair of Soul Seven downhill skis, which he still uses often, summer and winter. Dr. Packer believes that in a dental career, and in life, the later years need not be inferior to the early years.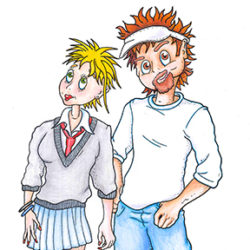 Author Cindy Romero grew up in Millstone, New Jersey and went to Green Mountain College in Vermont before moving to Utah. She was a Fine Arts Major and finished her degrees in writing at The Institute of Children's Literature. She has been an artist her whole life, and her passion for books and animals led her to write the true stories of SKIP THOMAS.
Illustrator Tim Romero grew up in Tooele, Utah and Taos, New Mexico. He has always been a fearless and adventurous boy with a wild imagination. He's been blessed with an artist's talent his whole life. His passion for creating the characters for Skip Thomas come from personal experiences with the rescue dogs he and his wife, Cindy, have taken in. Tim and his wife Cindy call Stansbury Park, Utah their home.
Follow their adventures with Skip Thomas at www.skipthomasadventures.com.
Books by Cindy & Tim Romero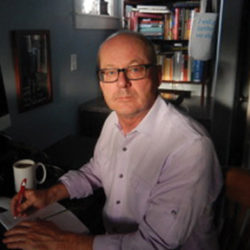 Kevin Shannon was born in England almost six decades ago, and has spent half his life in Utah. When not writing, or thinking about writing, or trying (or not) to write, he sleeps, eats and enjoys the great outdoors of the American West, the place he considers his true home.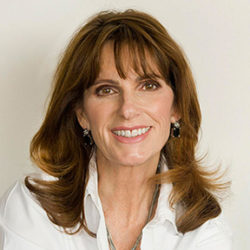 Carly Bennett Stenmark is a working nail technician, business owner, and first-time author. Are you biting your nails yet? You should be because you are about to read some high-spirited, adventurous and sometimes delicate stories about life in and out of the sacred nail room.
Although she would never "clip, file and tell" she does communicate stories and feelings that connect and embrace us all as she pulls us into her checkered world full of brutally honest emotion, coupled with her occasionally wicked sense of humor and playfully mischievous soul. At times she takes us by surprise when she takes us by the hand as she throws caution to the wind, all the while building and working hard to maintain a devoted clientele. Carly is living proof that you can get here from there in spite of yourself!
Books by Carly Bennett Stenmark
Sherry F. Walker lives in Durango, Colorado where she writes children's books, makes pottery, and roams the countryside with her husband, Herb. Her children, biological and informally adopted, range in age from forty to fifty-five, and her grandchildren, from one to twenty. At seventy-five, she still greets every morning with curiosity about what the day will bring.
Sherry's long list of credentials include thirty-five years in private practice as a psychotherapist; Clinical Instructor and Supervisor in the Creative Arts In Therapy Department at Hahnemann University; Adjunct Professor in the graduate division of Chestnut Hill College; Senior Staff Therapist and Clinical Instructor at The Marriage Council of Philadelphia, also known as the Division of Family Study of the Medical School of the University of Pennsylvania; Instructor in the Department of Psychology at Fort Lewis College, and Child Development Specialist at The Child Development Center at Fort Lewis College; and a Clinical and Approved Supervisor Member of the American Association of Marriage and Family Therapists (AAMFT).
Books by Sherry F. Walker