The Love Letter
A Celebration of Love
By Giuliana C. Marple
Fall in love? Why yes, with yourself first, life second and with whomever will cross your path and deliver the gift of love. Because love is always a gift. The Love Letter is a beautiful example of what it sounds like to be in love. It allows the reader to dream, to remember, to hope and to dive into a journey of sublime feelings.
The Love Letter is a declaration of Love. A chance to relive the goodness of loving and being loved deeply.
Giuliana Marple has always been an avid writer, but mainly in her own journals, and photography has been a passion of hers since her days as a child growing up in Italy.
Giuliana loves to share everything she learns through living a full and courageous life that includes her two children and spending time between Utah and Italy, where she was born. Her other passions include art, history, travel, animals and playing with little children. And when it's warm out, you can find her riding her yellow bicycle.
Giuliana has been an educator for the last twenty years and holds a Masters in Teaching. She is currently a full-time faculty member at the University of Utah where she also directs Learning Abroad programs.
The Love Letter is her first "shy" attempt to share strong emotions with the world, to share her vulnerable spots and to hold hands with all of those who still believe in love. Dreams do come true, and her book is solid proof!
Follow Giuliana at: www.giulianamarple.com
Contact Information: g.marple1@icloud.com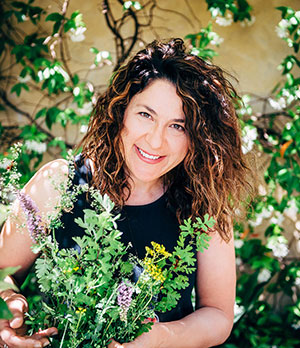 Paperback ISBN: 978-1-947459-02-1
Paperback Price: $19.99
Pages: 114
Trim: 7" x 7"
Hardcover ISBN: 978-1-947459-01-4
LOC: 2017910753
Print Price: $23.99
Pages: 112
Trim: 6" x 6"
DESIGN AND LAYOUT INFORMATION
COVER DESIGN
Giuliana Marple and Madisen Bell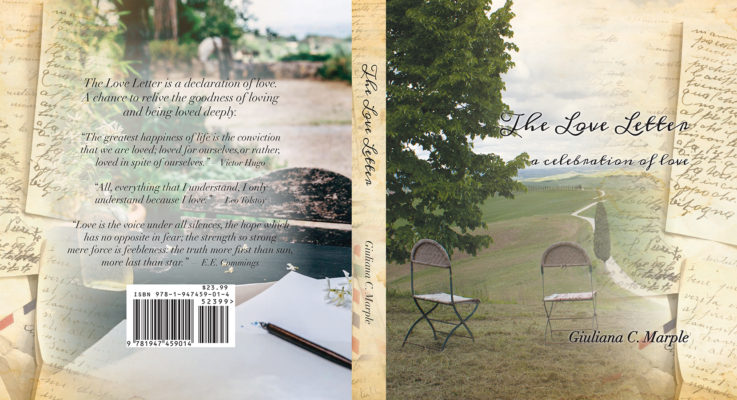 INTERIOR DESIGN
Photography by: Giuliana Marple
with the collaboration and
talents of Duccio Fiorini
Interior Design by: Giuliana Marple and Madisen Bell
Interior and cover formatting by
Katie Mullaly, Surrogate Press
katie@surrogatepress.com