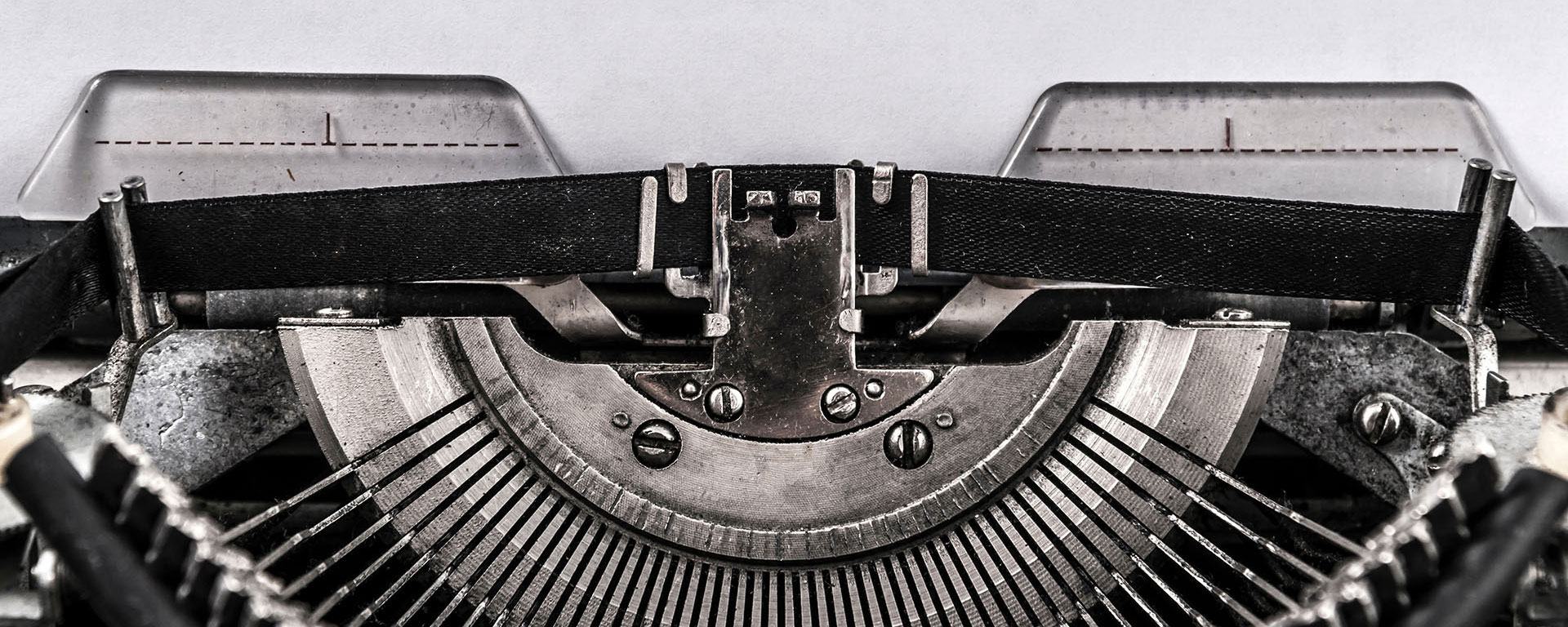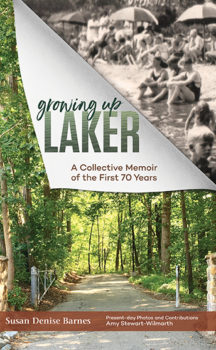 Katie is a joy to work with and a talented professional.
We are so thankful our friend recommended Katie to us! Her professionalism, expertise, and insight were just what we needed as first time self-publishers. We are so thankful she handled the myriad details of the publishing process—her work is priceless! From the first email to books on the shelf, Katie was able to translate our vision into a finished product in short order. She answered all our questions, quelled our concerns, and fielded our last-minute changes with patience. Katie is a joy to work with and a talented professional.
Susan Denise Barnes, Author
Amy Stewart-Wilmarth, Contributor and Photographer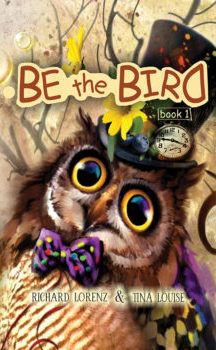 She gets 5 stars (out of 5) from us.
Working with Katie at Surrogate Press has been an absolute pleasure from the beginning layout process, to creating a finished book. We have been beyond satisfied with Katie's attention to detail and her willingness to assist even after hours and weekends.
If you are contemplating self-publishing, you will want to work with someone who can walk you through all of the very intricate nuances of how to bring your book to market.  Katie provides that service.
Not only is she knowledgeable in her field (book publishing), she is also an award-winning author herself.  She gets 5 stars (out of 5) from us and is highly recommended to anyone in the market ready to publish their book.
Richard Lorenz, Illustrator
Tina Louise, Author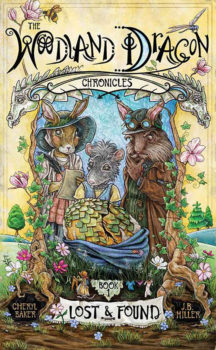 I truly hope this testimonial will do justice to the excellence of service that Katie provided.
Book One of The Woodland Dragon Chronicles, was our first book. We were completely unsure of what to do about publishing despite attending seminars and hours upon hours of research. Self-publishing seemed the way to go but, how and who? Then, dear friends of ours introduced us to Katie Mullaly and she immediately made everything happen, and I mean everything. I truly hope this testimonial will do justice to the excellence of service that she provided. Katie had every answer and knew what to do at every turn. Be it the tedious task of placing the illustrations just right, to how to do our copyrights! Katie's communication and understanding of our needs was spot on and timeliness unmatched.
Cheryl and I spent almost two years on storyline, then the actual writing and illustrations. It is extremely important to us that those who work on this project understand our vision and passion. Katie did just that.
John Miller, Author
Cheryl Baker, Illustrator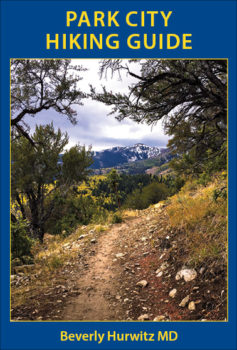 I cannot imagine having a better publishing experience.
After lousy publishing experiences in the past, working with Katie was pure pleasure.  She took my complex, non-fiction manuscript (full of tables, images, maps and other typical text) and laid it all out expertly and aesthetically in record time.  My previous self-published book, (by another publisher), was worked on by a team of book designers, photo editors and other assorted professionals who were hard to communicate with, ignored author input, and took years to do their job, at a very high cost to me.  Katie completed a larger, more complex book in barely three months' time, and, at a fraction of that cost.  More importantly, she stayed in close contact with me throughout the process and was totally respectful of author input, right down to the most trivial of edits. She also mentored me in many aspects of book publishing and marketing. I cannot imagine having a better publishing experience and would recommend Surrogate Press without reservation to authors of books of all types.
Beverly Hurwitz MD, Author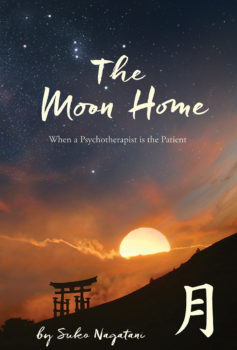 I'll recommend Katie to any friend who writes a book..
I just published my first book, through Amazon.  I knew nothing about the publishing process, but Katie explained it and then did most of the work to quickly turn my manuscript into an actual paperback book and Kindle e-book.  I was especially impressed with her prompt responses to my many questions. I'd definitely use her again, and I'll recommend her to any friend who writes a book.
Suko Nagatani, Author and Publisher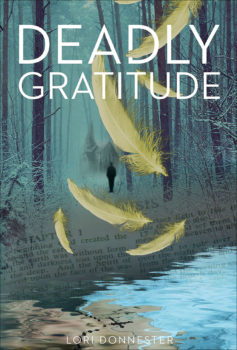 Having the individualized attention was incredibly important.
Katie Mullaly was a terrific help and support throughout the process of getting Deadly Gratitude published and on Amazon. I am not a techie and she provided constant answers to my questions and is still doing so!
She was also extremely patient while I did research to learn the business and with my decision to delay publishing due to timing in the book. When I decided to go, she made it happen, even though she was in the middle of a huge project herself.
Katie also provided me with sales sheets and press releases which were a tremendous help. I discovered not many (as in probably not any) companies do that.  Wow!
Having the individualized attention was incredibly important. Thumbs up!
Lori Donnester, Author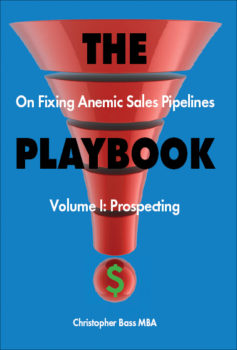 There are no words to perfectly describe the level of service and value that Katie provided.
I started writing my book on November 18, 2017. In less than 160 days, I officially become a published author. Katie was a crucial part of how this became a reality. There are no words to perfectly describe the level of service and value that Katie provided me during this entire process. What she did for me will forever serve as the "benchmark" in what I will expect in working with anyone else on future book projects. I mean whether it was all the practical advice she gave me, or the responsiveness to my millions of questions, or access to additional resources to help with achieve success with my first book. And I am sure that I might have been a pain in the butt throughout the process, But Katie delivered above and beyond my expectations. On my next book project, I am most definitely using Katie.
Christopher Bass, sales expert, business owner, and author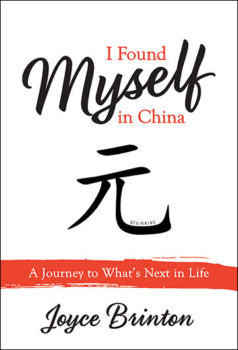 Katie was the catalyst I needed to get my book published.
I had no stress about what to do and how to do it. This is the first book I published and Katie was amazing walking me through each step, from getting the book layout done, to publishing  to what to do at a book signing. I will definitely use Katie again when I publish my next book. She made it simple. .
Joyce Brinton, Author, I Found Myself in China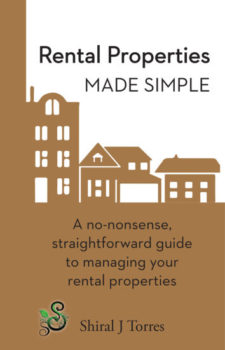 I am so pleased and grateful for Katie's work.
As a new Author, not knowing how I was going to get my manuscript into a paperback book, I was so happy to find Katie Mullaly. She was able to create my book design with the ideas I presented to her within an hour and completed every step thereafter quickly and accurately until my manuscript was real book.  I found that her book layout, design, and work ethic to be exceptional and her fees are very affordable. She also made my book available on Kindle. I am so pleased and grateful for Katie's work, I will be using her services again for my second book.
Shiral Torres, Real Estate Investor and Author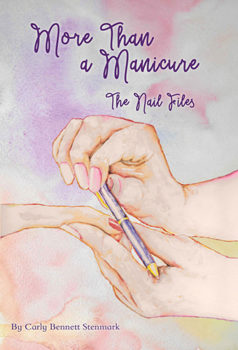 I was so impressed.
As an author, particularly a first time author, I was so impressed with the knowledge, outstanding professionalism and careful attention to detail I received in publishing my book.
I had no idea what to do or what to expect when I began this journey, but the entire publishing process was painless and educational, thanks to Katie. She went above and beyond to help me through the entire process of formatting, revising and publishing my book.
The quality of her work was exceptional, timely and before I knew it, my book was available on Amazon! I would strongly recommend her services to anyone interested in publishing a book.
Carly Bennett Stenmark, Author, More Than a Manicure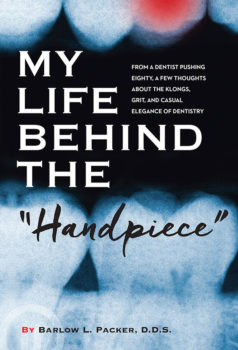 Loved it all, and I look forward to Katie's help with my next project.
Katie was able to make my recent book such a fun project. Not really being into the world of formatting and "upload," I really appreciated her help regarding that phase of my project. The thing I appreciated immensely was the amazing quickness with which things were accomplished. Once the next step was determined, it was done. Not only that, it was a delight to send her an e-mail with a question or clarification, and then in such a short turn-around time hear back from her. Loved it all, and I look forward to Katie's help with my next project.
Barry Packer, Author, My Life Behind the Handpiece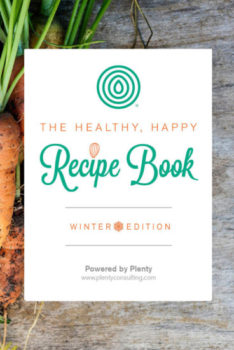 I am grateful to have worked with Katie.
I had the wonderful opportunity to work with Katie on many design and publishing projects, both for print and digital pieces. Her ability to absorb feedback, ideas, and the creative direction of any project and quickly produce a polished and aesthetically pleasing product never ceased to amaze me. Katie was able to blend outside recommendations and her internal expertise beautifully, resulting in work that surpassed expectations and adhered to industry standards. We worked on a number of projects ranging from educational e-books, promotional flyers and brochures, a large-scale cookbook, and client materials. But regardless of the medium, digital or print, Katie's knowledge of the Adobe Suite tools allowed her to easily create content for both and seamlessly transition content from one to the other. I am grateful to have worked with Katie and wouldn't think twice about tapping into her publishing and design skills again for future projects.
Erin Fischer, Marketing Manager, Plenty Consulting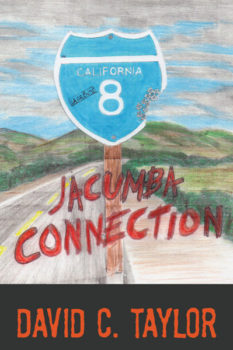 The results are stunning.
Katie was the book designer for my son's first novel, Jacumba Connection, written from prison. The fact that she could not have direct contact with the author made the beautiful job she accomplished even more difficult. She designed both the exterior and interior of the book based on non-professional ideas communicated through third parties. The results are stunning. She was dedicated in her commitment to the project, making every deadline we asked of her, every change that was required with competence and ongoing enthusiasm. The result is a beautiful book the author and his team are totally pleased with. She was delightful to work with.
If you need a book published with these high levels of expertise and a most successful outcome, I highly recommend Katie Mullaly and her company, Surrogate Press. Please do not hesitate to contact me at emwtaylor@gmail.com if you have additional questions. The Jacumba Connection project is delighted to have had Katie on its team!
Ellen Taylor, Publisher Jacumba Connection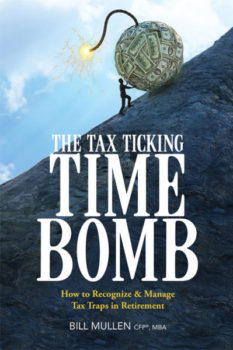 Katie Mullaly is such a professional.
It is one thing to write a manuscript. It is quite another to get it published and insure that it looks like a professional work. That requires a professional who knows how to pay attention to detail with respect to the layout and look of the finished product. Katie Mullaly is such a professional. She accomplished all that in a timely manner. I look forward to working with her on my follow-up book.
Bill Mullen MBA, CFP®, Author, Tax Ticking Time Bomb

I was so pleased  that I plan to work with her, yet again.
Being a new author can be overwhelming. Not only do you not know what you're doing, you're doing it for the first time without really understanding what you've taken on. The writing is the easy part. The interior organization…not so much. Enter Katie Mullaly. Thank heavens she was recommended by a friend and fellow author, Stacy Dymalski. I had no idea how many types of flourishes were out there. Had it not been for Katie to create such a professional interior design, I would still be adrift with no direction. Katie listened to my wants for design and made suggestions on certain flourishes and doo-dads that reflected the feel of the book. I was so happy with the way the finished product turned out the first time that I contacted her again with my second book. Again, I was so pleased with the second book in my series that I plan to work with her, yet again, on my final installment in my trilogy, Bye For Now. It's been a wonderfully, wild ride that I am anxious to begin again!
Cindy Lynch, Author, Bye For Now and Even Willows Weep
Purchase Bye For Now on Amazon
Purchase Even Willows Weep on Amazon