Be your own publisher!
Do you want to publish your book yourself but don't know where to start? Do you already own a business and would like to publish your book under that organization? If so, we can help you by walking you through all of the steps necessary to get your book out into the world through your own publishing company. And when you publish under your own business, you maintain control of your book, your marketing, and the money generated from the sales.
Our Publishing Consulting services take you from the very first steps of registering your business with the necessary publishing agencies all the way through seeing your book in print, and for sale, all under your business name.
Publishing Consulting Services starting at $750
Assistance with ISBN and Library of Congress account set up.
ISBN acquisition and barcode purchase (client covers all costs). ISBN data updates when book is published.
Library of Congress application for book number. Client is responsible for mailing copy of the book to the Library of Congress once the book is published.
Coordinate with cover designer to ensure proper formatting and content.
US Copyright filings for text and illustrations (client covers all costs).
If paperback and eBook versions, assistance in Kindle Direct Publishing account setup and file uploads.
If hardcover, coordination with printer including estimates and file uploads.
A "Guide for What's Next" for information on marketing, sales, and distribution, along with other informational resources.
Email us at katie@surrogatepress.com for more information.
Publishing Consulting services are ONLY available to Surrogate Press Layout and Design clients.
PUBLISHING CONSULTING CLIENT TESTIMONIALS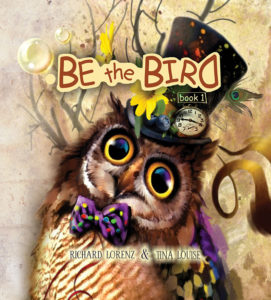 She gets 5 stars (out of 5) from us.
Working with Katie at Surrogate Press has been an absolute pleasure from the beginning layout process, to creating a finished book. We have been beyond satisfied with Katie's attention to detail and her willingness to assist even after hours and weekends.
If you are contemplating self-publishing, you will want to work with someone who can walk you through all of the very intricate nuances of how to bring your book to market.  Katie provides that service.
Not only is she knowledgeable in her field (book publishing), she is also an award-winning author herself.  She gets 5 stars (out of 5) from us and is highly recommended to anyone in the market ready to publish their book.
Richard Lorenz, Illustrator
Tina Louise, Author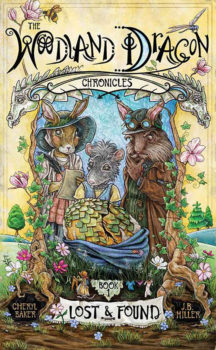 I truly hope this testimonial will do justice to the excellence of service that Katie provided.
Book One of The Woodland Dragon Chronicles, was our first book. We were completely unsure of what to do about publishing despite attending seminars and hours upon hours of research. Self-publishing seemed the way to go but, how and who? Then, dear friends of ours introduced us to Katie Mullaly and she immediately made everything happen, and I mean everything. I truly hope this testimonial will do justice to the excellence of service that she provided. Katie had every answer and knew what to do at every turn. Be it the tedious task of placing the illustrations just right, to how to do our copyrights! Katie's communication and understanding of our needs was spot on and timeliness unmatched.
Cheryl and I spent almost two years on storyline, then the actual writing and illustrations. It is extremely important to us that those who work on this project understand our vision and passion. Katie did just that.
John Miller, Author
Cheryl Baker, Illustrator