Is the Cat Lady Crazy?
By Beverly Hurwitz MD

Carol Farrell has had it with the citywide medical community. All of the doctors who have poked and prodded her crying baby are incompetent, insensitive, money-grubbing idiots.
They've done hundreds of thousands of dollars-worth of nasty exams and procedures, but not one of them can adequately explain why her beautiful baby girl keeps screaming.
The local medical community is fed up with Carol Farrell. She has too many kids with weird medical problems, too many cats, and she's a frequent flyer in too many emergency rooms. Moreover, Mrs. Farrell is afflicted with personality disorders that render her outright obnoxious.
While the majority of the medical professionals believe the baby's problem is colic, which she'll outgrow, Carol just knows that there's something else going on.
Is the cat lady crazy? Dr. Dewy Meadows, fresh out of medical school, doesn't think so, and her quest to find out why this infant keeps screaming becomes a life-altering experience for her and for another young physician.
Dr. Beverly Hurwitz, originally from Brooklyn, New York, has spent her professional life as a physician, educator, and author.
In her youth she won awards for scholastic journalism and served as copy editor for her college newspaper. Before attending medical school, she spent a decade as a health and physical education teacher in rural public schools.
As a medical fellow, Beverly specialized in the care of children with neurologic disability. After three decades of clinical practice, she spent eight years as a medical case analyst/writer for administrative law judges in federal and state court systems. In recent years, she has been writing novels and hiking books.
Beverly divides her personal time between reading, writing, golfing, hiking, skiing, and ice skating.  She lives with her husband and rescued dachshunds in Utah.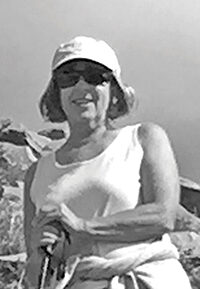 Print ISBN: 978-1-947459-41-0
Price: $10.95
Paperback, 208 pages
Trim Size: 5.5″ x 8.5″
Kindle ISBN: 978-1-947459-42-7
Price: $6.95
DESIGN AND LAYOUT INFORMATION
COVER DESIGN
Beverly Hurwitz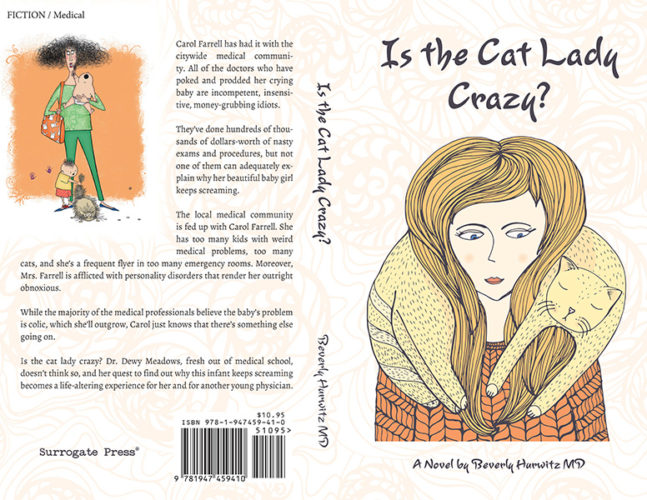 INTERIOR DESIGN
Katie Mullaly
Surrogate Press
katie@surrogatepress.com