The Face of Crazy Horse
The Case for a Tintype Photograph of the Great Lakota Patriot
By Cesare Marino and Pietro Abiuso
Foreword by Francis White Lance
First published in J.W. Vaughn's classic, With Crook at the Rosebud more than sixty years ago, the "Crazy Horse" tintype has long been the subject of controversy. Most Indians and non-Indians have denied the existence of any possible photographic portrait of the Lakota mystic warrior, including the tintype. With an open-minded approach, The Face of Crazy Horse looks at the photographic history of the Lakota and at Crazy Horse "the man," debunking the false myths created around the heroic figure of the Oglala war chief; including Crazy Horse's refusal to be photographed for fear his soul would be stolen, and the frozen view of Crazy Horse's unrelenting hatred of the White man. Contextual historical and photographic evidence, and a detailed analysis of the debated image, overall appearance, facial features, clothing, medicine bundle, breast-plate, and accessories, provide convincing evidence that the tintype indeed portrays the face and full portrait of Crazy Horse. This identification has long been supported by affidavits and testimonies from within the Lakota community, foremost those of Mrs. Ellen Howard, Jake Herman, and Dewey Beard (aka Iron Hail), and more recently by Francis White Lance and others.
Cesare Marino is a veteran of the Italian Army, holds a Ph.D. in anthropology, and is retired from the Handbook of North American Indians, where he worked as a researcher, writer, and bibliographer. Has contributed articles to the Little Big Horn Associates Research Review, and published books on the Italians and the American Indians, including: Dal Piave al Little Bighorn (1996, 2010); The Remarkable Carlo Gentile: Italian Photographer of the American Frontier (1998); and Along the Hudson and Mohawk (2016, with Karim Tiro). A life-long student of Shotokan karate, he was senior instructor at the Alexandria YMCA, and taught a special karate course to youths at St. Francis Indian School, Rosebud Sioux Reservation, South Dakota. In 2014, he was a guest lecturer on American Indian history and culture at Rikkyo University, Tokyo. Cesare lives in Alexandria, Virginia.
Contact Information: cmarino52@gmail.com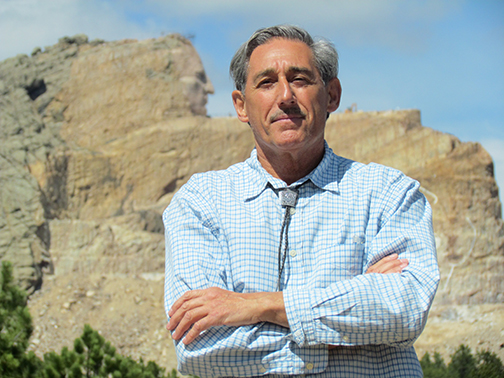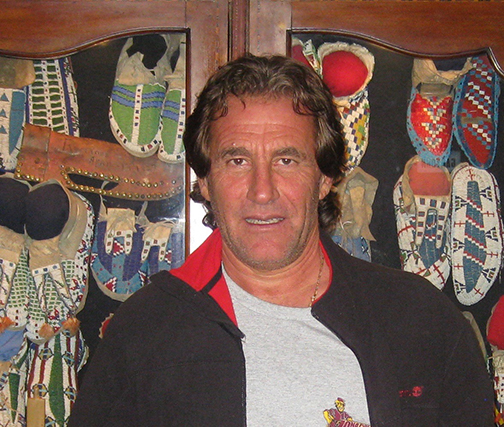 Pietro Abiuso is a veteran of the Italian Army, and an engineer technician, retired from the U.S. Postal Service. As an amateur historian long interested in the American Indians, he conducted extensive archival and library research on Crazy Horse and the Plains Indian wars for more than thirty years. He has visited the West and the Crow and Sioux reservations many times and is particularly interested in their culture and the Battle of the Little Bighorn. His interview on the Crazy Horse tintype appeared on numerous newspapers, including The Billings Gazette. Pietro lives with his wife Teresa in West Palm Beach, Florida.
Contact Information: abiusop@hotmail.com
Francis White Lance (Wapaha Ska) is a member of the Oglala Lakota Sioux Tribe and a veteran of the U.S. Air Force. A tribal historian, he holds an Honorary Doctor of Letters degree, and a Master's of Theological Studies. Dr. White Lance is an associate instructor at Oglala Lakota College in Kyle, and serves as Cultural Coordinator and teacher at American Horse School in Allen. He has lectured extensively on Lakota history and culture, thought and philosophy. His publications include: Why the Black Hills Are Sacred: A Unified Theory of the Lakota Sun Dance (2004); Tasunke Witko Woihamble: The Vision of Crazy Horse (2007); and, The Genealogy of Chief Crazy Horse (2013). White Lance is a respected spiritual leader, Sun Dance leader, and yuwipi man. A descendant of chief Crazy Horse, he is the grandson of Daniel White Lance, a survivor of Wounded Knee. He is also the current leader of Crazy Horse's Hoksi Hakata (Last Born Child) Warrior Society. Francis lives with his wife Suzanne Fire Thunder and their children in Allen, South Dakota.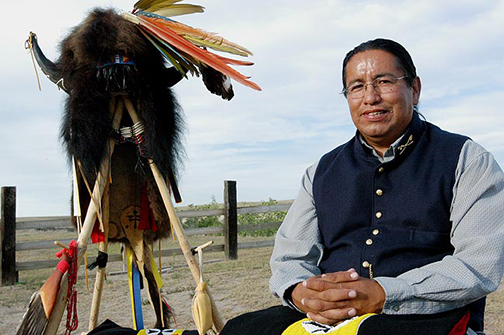 Print ISBN: 978-1-947459-08-3
Price: $19.95
Paperback, 390 pages
Trim Size: 7" x 10"
DESIGN AND LAYOUT INFORMATION
COVER DESIGN
Katie Mullaly
Surrogate Press
Colorized Tintype
Photo Restoration
Doug Jepperson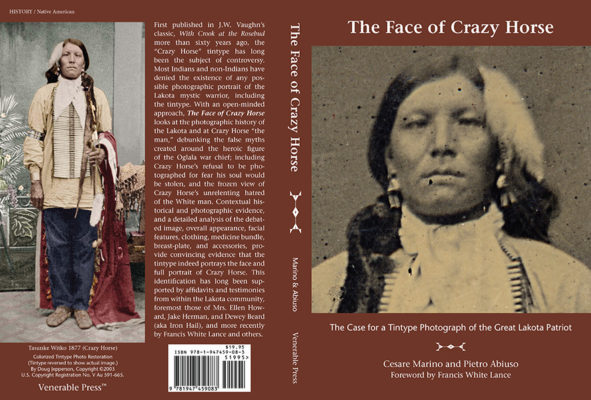 INTERIOR DESIGN
Katie Mullaly
Surrogate Press
katie@surrogatepress.com