WAR in the OR
By Beverly Hurwitz MD
When falsified patient records and sabotaged equipment afflict the operating rooms of a community hospital, anesthesiologist Chester Dolans believes that he, his colleagues, and his patients are being put at risk to make it appear that the hospital's current management is incompetent.
One night, a nurse-anesthetist is assaulted in the hospital parking lot and left to make it look like he was a drug abuser who overdosed. That makes the rest of the doctors fearful about how far a big corporation might go to pursue a hospital takeover.
In their anxiety, some of the physicians start to turn on each other, while their leader hobnobs with hospital trustees and plots with other doctors to try to block the sale. Simultaneously, a newly hired anesthesiologist, Doctor Madeline Laurier, puts the reputations of all the physicians at risk with her unprofessional behavior.
Is Accretia HealthCare, a for-profit corporation, responsible for the problems that plague this medical practice, or are multiple mishaps just unfortunate coincidences? FBI Special Agent Lenore Menaker takes on this case to try to answer that question.
Dr. Beverly Hurwitz, originally from Brooklyn, New York, has spent her professional life as a physician, educator, and author.
In her youth she won awards for scholastic journalism and served as copy editor for her college newspaper. Before attending medical school, she spent a decade as a health and physical education teacher in rural public schools.
As a medical fellow, Beverly specialized in the care of children with neurologic disability. After three decades of clinical practice, she spent eight years as a medical case analyst/writer for administrative law judges in federal and state court systems. In recent years, she has been writing novels and hiking books.
Contact Information: doxx@comcast.net  •  435-901-2783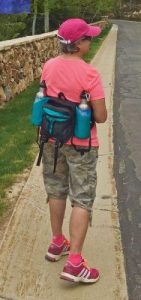 Print ISBN: 978-1-947459-63-2
LOC: 2022904619
Print Price: $10.95
Pages: 300
Trim: 5.5 x 8.5
Kindle ISBN: 978-1-947459-64-9
Kindle Price: 6.95
DESIGN AND LAYOUT INFORMATION
COVER DESIGN
Sue Lika Dotan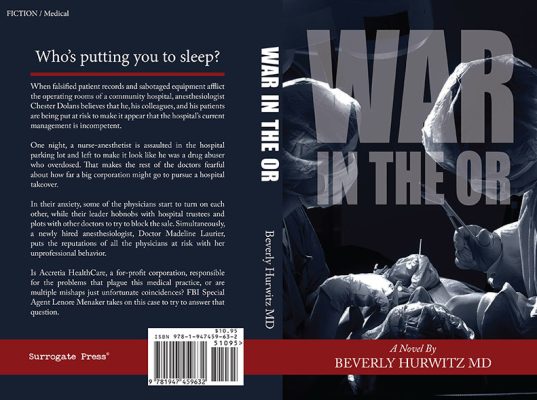 INTERIOR DESIGN
Katie Mullaly
Surrogate Press
katie@surrogatepress.com