Nobody Else's Business
By Beverly Hurwitz MD

It's the 2008 election season and the war between Pro-Life and Pro-Choice factions has become so intense, that one organization is scheming to cause unintended pregnancies in the families of Pro-Life politicians, while another encourages its followers to bomb clinics and cut off the hands of doctors who perform abortions.
The conflict gets much more personal for the family of Congressman Mark Wagner. His fourteen-year-old daughter, Pamela, fending for herself while her parents were preoccupied, had insufficient knowledge to avoid pregnancy. Senator Roger Evans's seventeen-year-old daughter, Vivian, faithfully took her birth control pills, but as can happen, they failed.
Both teenagers have fathers who are staunch Pro-Lifers. Both teens and their associates wind up in grave danger when conspirators expose their private dilemmas to the world.
This political thriller explores the medical, religious, economic, and historical aspects of the abortion issue, as it draws the reader onto a frightening battleground where powerful forces resort to extraordinary weaponry to both preserve and eradicate the rights of humans to fully understand and manage their ability to procreate.
Dr. Beverly Hurwitz, originally from Brooklyn, New York, has spent her professional life as a physician, educator, and author.
In her youth she won awards for scholastic journalism and she served as copy editor for her college newspaper. Before attending medical school, she spent nine years as a health and physical education teacher in rural public schools.
As a medical fellow, Beverly specialized in the care of children with neurologic disability. After three decades of clinical practice, she spent eight years as a medical case analyst/writer for administrative law judges in federal and state court systems. In recent years, she has been writing this and other novels. She published two hiking books in 2017-18.
Beverly divides her personal time between reading, writing, golfing, hiking, skiing, and ice-skating.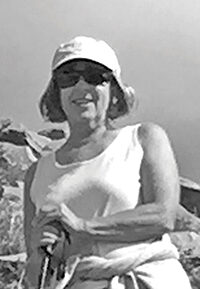 Print ISBN: 978-1-947459-24-3
Price: $12.95
Paperback, 276 pages
Trim Size: 5.5″ x 8.5″
Kindle ISBN: 978-1-947459-25-0
Price: $6.95
DESIGN AND LAYOUT INFORMATION
COVER DESIGN
Beverly Hurwitz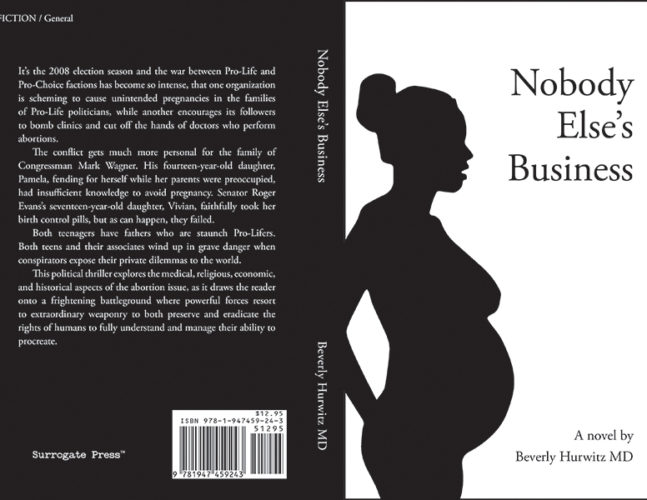 INTERIOR DESIGN
Katie Mullaly
Surrogate Press
katie@surrogatepress.com