Songwriting Stories
The Inspiration Behind the Lyrics
By Bill Tate
Have you ever wondered how songs are written?  How they get started?  Where the ideas come from?  The best ones begin with an inspiration – a sudden flash that gets the ball rolling. Songwriting Stories: The Inspiration Behind the Lyrics lets you relive moments when the author, Bill Tate, felt those first impulses.  Opening the book's cover, you're soon experiencing lyrics followed by descriptions of how each began.  You're also getting a glimpse of Bill's recording sessions, often with renowned studio pros in New York, Nashville, and Los Angeles.
Know what it's like to feel the thrill of a song being born.  Songwriting Stories: The Inspiration Behind the Lyrics. Perfect for either reading a few at a time or binging cover to cover.
Bill Tate is a co-founder of the studio Track Recorders, recipient of gold and platinum awards for Linda Ronstadt, Emmylou Harris, and Jimi Hendrix. His song "We Are One" was performed live at the Texas capitol on election night 2000, the Utah capitol for the ninety-day remembrance of the 9/11 attacks, and the 2002 Winter Olympics International Village. Bill's love of songwriting spans more than fifty years, beginning with the early days of rock 'n' roll and continuing to the present. He is an international traveler having visited sixty countries. Experiences from those travels plus the influence of mainstream American music informs much of Bill's writing. Between trips to his favorite places in the world, Bill lives in Salt Lake City where he enjoys hiking in the state's beautiful nature.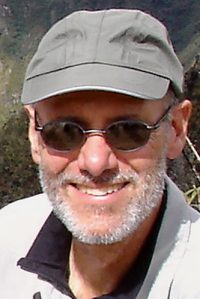 Print ISBN: 978-1-947459-62-5
Price: $12.99
Paperback, 164 pages
Trim Size: 5.5″ x 8.5″
Kindle ISBN: 978-1-947459-58-8
Price: $5.99
DESIGN AND LAYOUT INFORMATION
INTERIOR DESIGN
Katie Mullaly
Surrogate Press
katie@surrogatepress.com