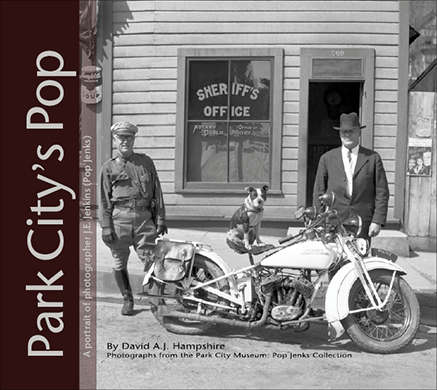 Where to buy: 
Available from the Park City Museum:
http://parkcityhistory.org/
Call for orders: 435-649-7457
Published by
Venerable Press
An imprint of Surrogate Press
Park City's Pop
A portrait of photographer J.E. Jenkins (Pop Jenks)
Story by David A.J. Hampshire
Photos from the Park City Museum Pop Jenks Collection
Throughout his long life in Park City, Utah, J.E. Jenkins (Pop Jenks) photographed thousands of everyday events and people from 1913 through to the 1960s. He even took the annual class photos at the elementary school and graduation photos at the high school. Thanks to the generosity of Pop Jenks' family, more than 600 negatives and prints were donated to the Park City Museum in 1987.
Today a number of these photos, along with stories, remembrances, and history of Pop Jenks, told to writer David Hampshire by Thelma, Pops 95-year-old daughter, are brought back to life in Park City's Pop.
About the Author
David A.J. Hampshire is a former editor of The Park Record and Park City Magazine. He has written or contributed to several books on Utah history including A History of Summit County, A History of Juab County, No Western Parallel: The Story of Questar Corporation, and From the Ground Up: The History of Mining in Utah. Early in 1987, Pop Jenks' daughter, Thelma Uriarte, who had a trunkload of her father's photographs and negatives, contacted Hampshire and offered to donate his work to the Park City Museum. This led to a Pop Jenks exhibit in the Main Gallery of the Kimball Art Center in September 1987. One of the photographs from that exhibit now hangs in a prominent place in Hampshire's living room.
Contact Information: writesofspring@hotmail.com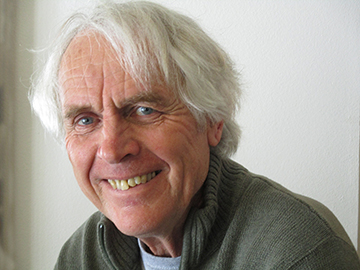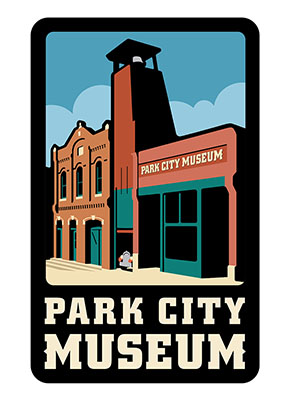 About the Park City Museum
During his life in Park City, Pop Jenks witnessed the town in slow decline. Park City fortunes rose and fell with the price of silver, lead, and zinc since the economy was based on raw materials. War created boom but peace left a sudden oversupply and a plunge in price soon followed.  After WWII, Park City sported a faded elegance that wouldn't change for twenty years. That his life in Park City and his photographic record would be cherished by future residents and an abundance of tourists would have astounded Jenks. Life in a small, out-of-the-way, nondescript mining town was not the stuff of history museums.
Nowadays many small towns across the US have historical societies and a prominent historic building that has become the town's history museum. Park City is no different. Our collections hold the ubiquitous wringer washing machine, a 1926 fire truck, the glamorous dresses of our famous Silver Queen and everything in between. The photos in this book taken by Jenks are 620 of 50,000 historic images the Park City Museum has preserved.
Our collections hold stories; each object defines life in Park City and demonstrates where we came from. Why is that street named Marsac? What is a widowmaker? Without the Park City Museum proudly presenting our history at every opportunity, our town's past would be lost to obscurity.
Like many similar historical societies, we launched with a grand event. With the Park City Centennial imminent in 1984, time was of the essence to create a local history museum. Exhibits were created, the historic City Hall renovated, the governor spoke, the mayor cut the ribbon and the Park City Museum was born.
Our popularity and collections swelled until we were bursting at the seams. During the 2002 Winter Olympic Games, 25,000 people visited the Park City Museum in 10 days. History was alive and well in Park City. And we had fans. Over the years, residents and part timers had come to love Park City's history and its museum. They stepped up with a combined $8.9 million to create a nationally recognized cultural attraction. In 2009, the newly designed building and exhibitions opened to wide acclaim, receiving national awards and recognition.
We've come a long way since 1960 when Pop Jenks captured the crumbling building that is now our flagship museum. We'll cherish his collection, preserving thousands of images of everyday life and events in Park City for future generations to treasure.
Contact Information: http://parkcityhistory.org/contact/
Print ISBN: 978-1-947459-04-5
LOC: 2017953293
Print Price: $24.95
Pages: 96
Trim: 11″ x 9″
DESIGN AND LAYOUT INFORMATION
COVER DESIGN
Nancy Hull
Treasure Mountain Design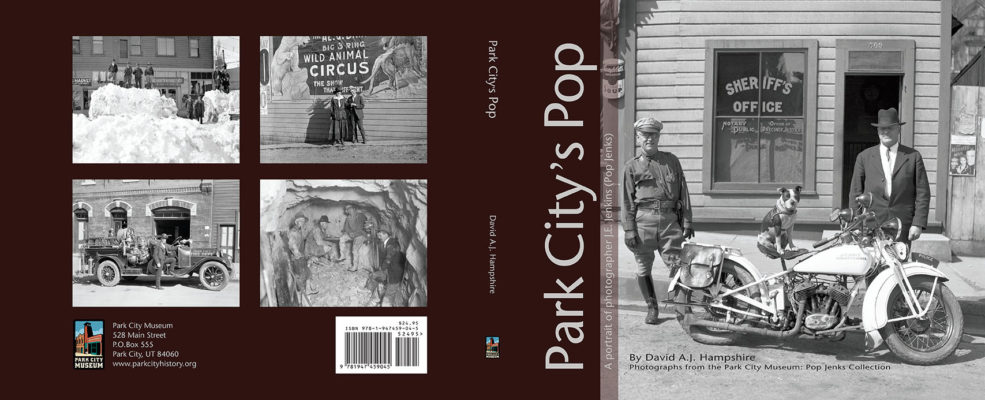 INTERIOR DESIGN
Katie Mullaly
Surrogate Press
katie@surrogatepress.com